Game Review
OJO's Guide to both Mystery Reels slot games

If you woke up this morning wishing you could read everything about the Mystery Reels slot and Mystery Reel Megaways™ slot on 1 web page, then my friend, you are in luck. You have hit the jackpot. Behold! - one after the other like a binge session of Game of Thrones - our Mystery Reels slots double-header!
Mystery Reels slot
Our Mystery Reels video slot was released in 2017 by Red Tiger Gaming, a UK software supplier now gobbled up whole by gaming leviathan NetEnt.
The name Mystery Reels comes from the Mystery Symbol, the slot's key feature that can produce some enormous wins of up to 5000x. How's it work then, this mysterious Mystery Symbol? Whoa the Silver. That's in 600 words' time. First, some footage of said slot!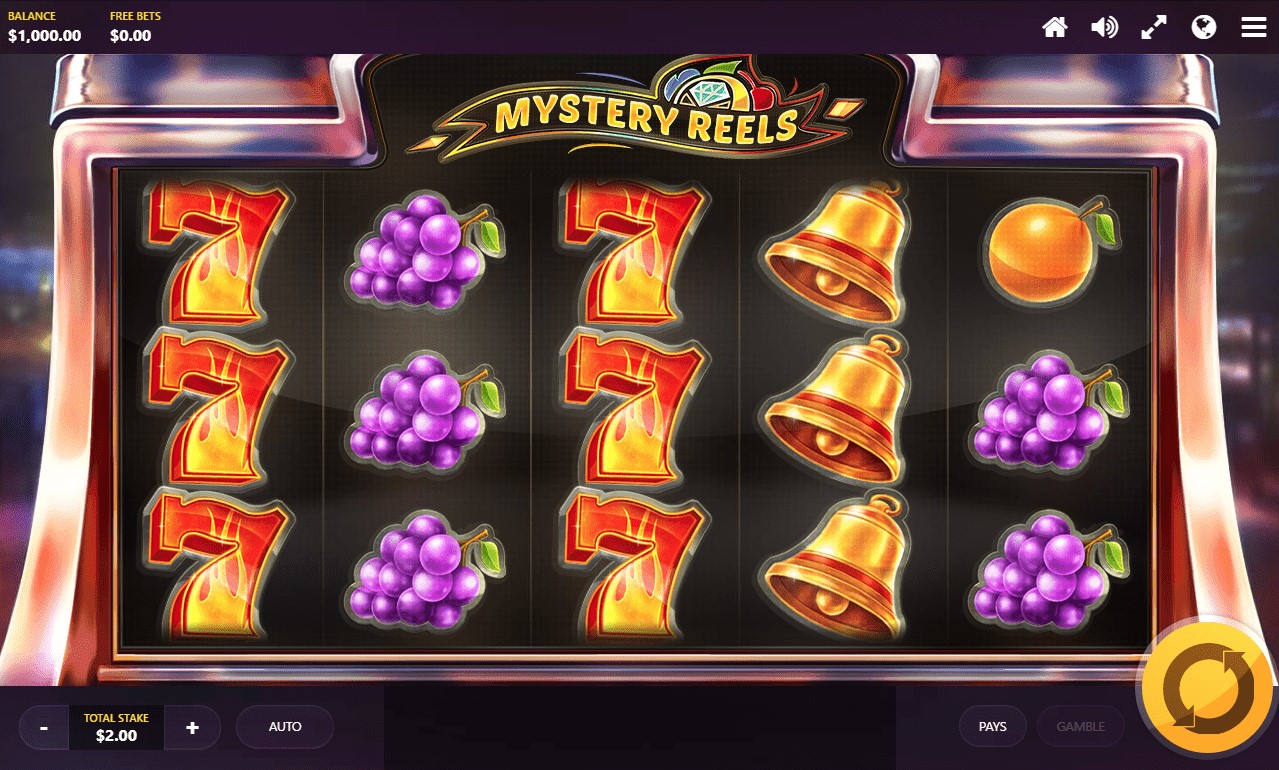 One day we'll defy convention and go straight to OJO's concluding opinion of this game. But that day is not today, so we'll start our Mystery Reels slot review with its delightfully vintage arcade design. Vamos, amigo!
Slot design
This Red Tiger Mystery Reels slot falls squarely into the classic fruit machine genre. The reels are set in a land-based casino slot cabinet, but the background suggests Vegas rooftop. The rainbow sheen on the edges of the cabinet bring a nice touch of bling to what could otherwise be a fairly vintage slot. Because of the symbols and audio, the game still has a retro feel but somehow Red Tiger have ensured it feels part of a modern online casino game game portfolio, albeit for a specific audience of classic slot fans.
For symbols, Red Tiger's team have stuck faithfully to the fruity playbook with cherries, lemons, oranges, grapes, watermelons, bells and red 7s with a lick of fire emerging from the base. You'll come across 2 other symbols during regular play, the Wheel Bonus and Mystery Symbol, a golden apple which clones itself and transforms into paying symbols.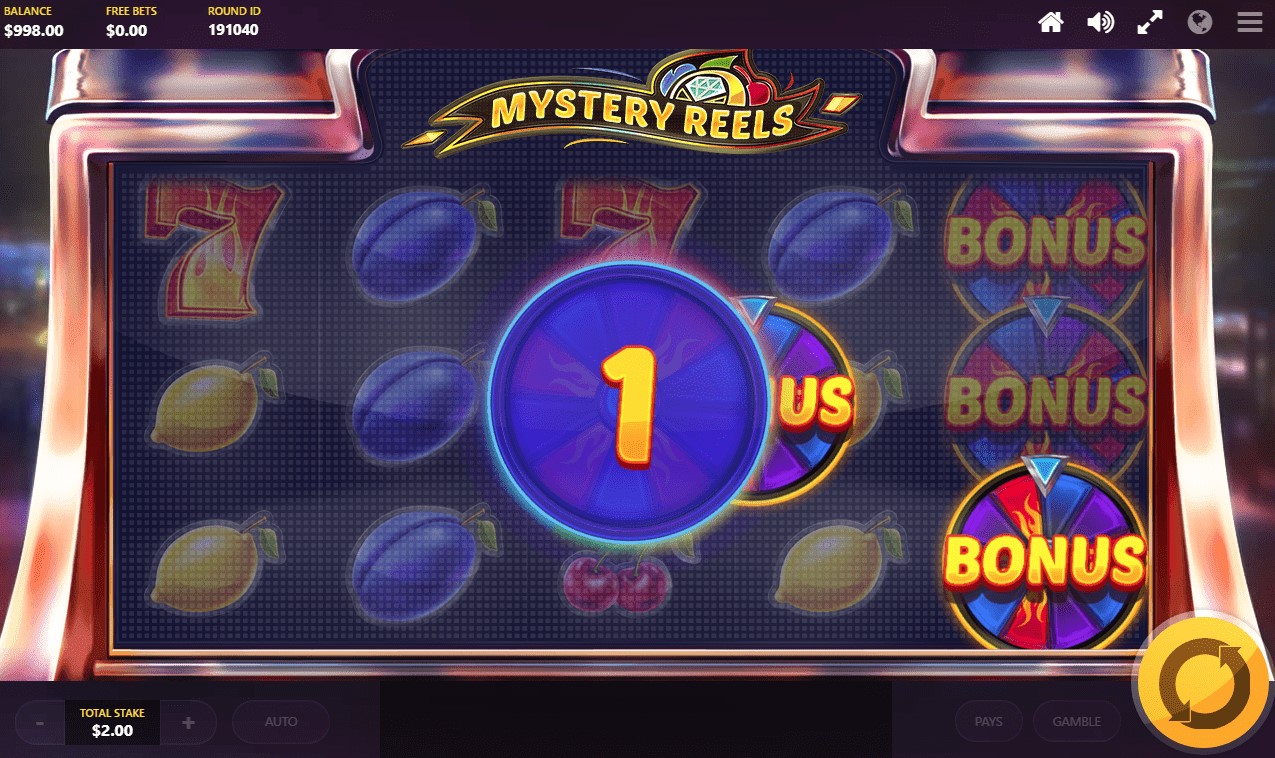 The Mystery reel slot sound is a mix of old and new with whirring reels, a pulsing electro-pop backing track, Super Mario-style sound effects and that classic CHING-CHING-CHING! vibe that instantly says casino floor.
The slot interface is super clean with all of the screen space devoted to the reels and large symbols. Action buttons and settings are Red Tiger standard issue with a nice big spin button along with turbo, gamble, auto and stake buttons. For paytable, feature, rule info and Mystery Reels RTP info, click the PAYS and HELP links in the top right.
In portrait view on mobile, things get even simpler with a supersize spin button and those lovely flashy fruits front and centre. Most mobile slots players will play Mystery Reels on landscape view though, and that makes the reels themselves the star attraction. Either way you play it, Mystery Reels has the perfect theme, colour palette and animations for mobile. Give it a try in mobile browser on your phone or install the PlayOJO casino mobile app.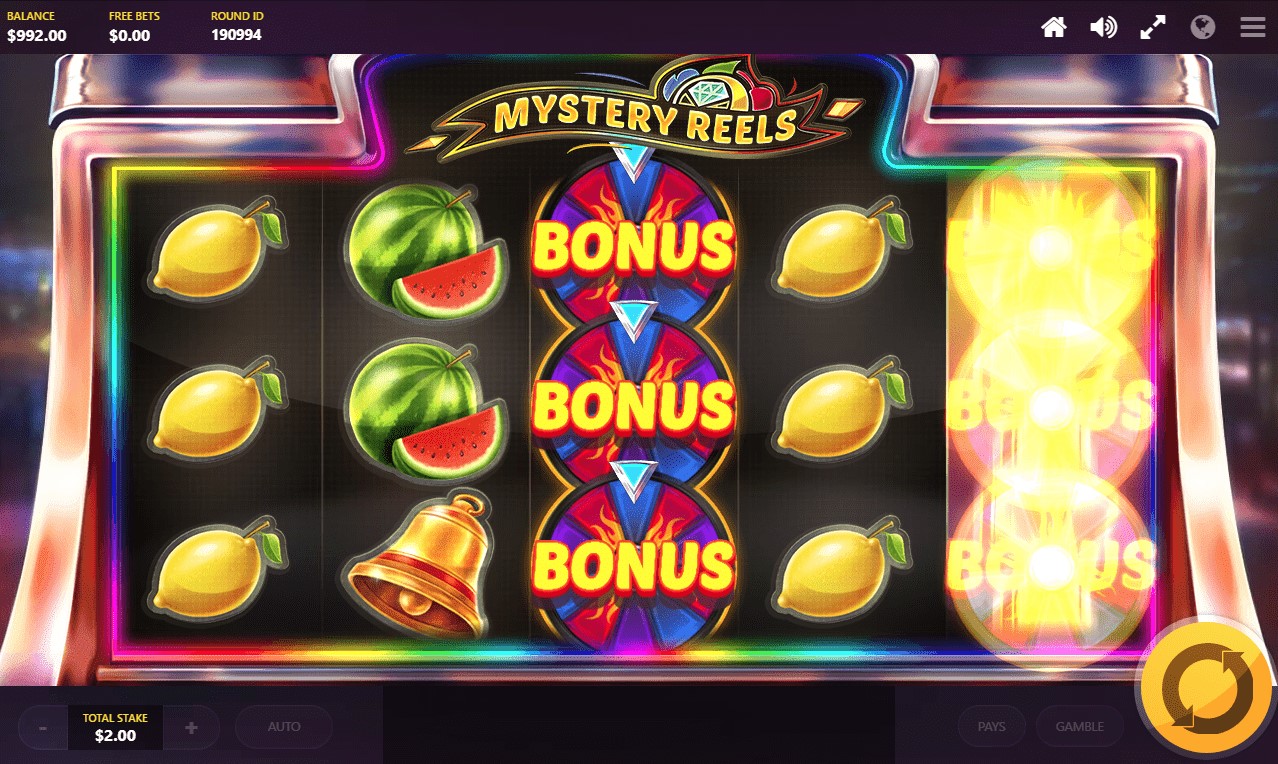 The important stuff
Mystery Reels slot is a 5-reel, 3-row video slot with 20 paylines. Like virtually all Red Tiger Gaming slots, you can bet between 10p to £20 per spin.
Your total stake is then divided by 20 paylines to determine your bet per line, and then multiplied by the paytable coin amounts to calculate your winnings. If you bet £1 total per spin (5p per line), then hit three 7s (40 coins), you'll win £2.
Symbol wins start with 6 coins for 3 cherries but they go right up to 900 coins for five 7s. With a little help from the game's 2 features, you can win up to 5000x per spin (actually 4991x if we're being pernickety, but what's 9x between amigos?).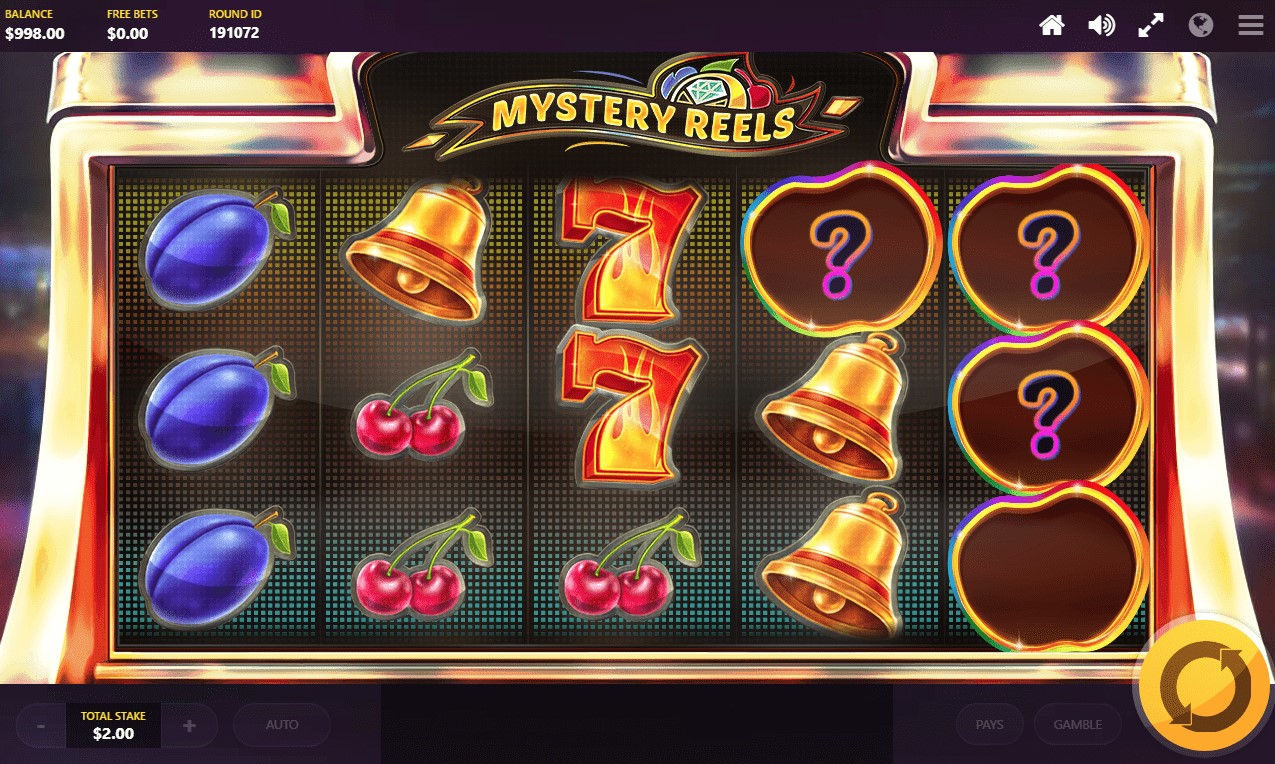 The Mystery Reels RTP is 96.24%. That's higher than average slot and gets higher still when you consider the money back you get on every spin - win or lose - through OJOplus. In the words of Ron Burgundy, it's a pretty big deal.
If you're after a bit of Mystery Reels free play, check out the demo version by logging in and selecting Play For Free in the game info panel. Crank the fake stake to the max and dream big! (We're not saying do that on real money mode amigo. Responsible gaming please).
Once you're done dreaming, why not bag 50 Free Spins with your 1st deposit? Simply choose a payment method, deposit £10 or more and you're on your way. If debit card and credit card aren't your preferred choice, take a look at our new PayPal casino option, a seriously popular e-wallet with online gamers.
Features
Unusually you won't find any Mystery Reels Free Spins or Wilds here. But the Wheel Bonus and Mystery Symbol in particular play a massive part in this game's fun factor.
Wheel Bonus: Spin 1 or more Wheel Bonus symbols and you'll trigger the Wheel Bonus feature game. You'll get 1 spin of the wheel for every Wheel Bonus symbol, so that's up to 15 spins you can win.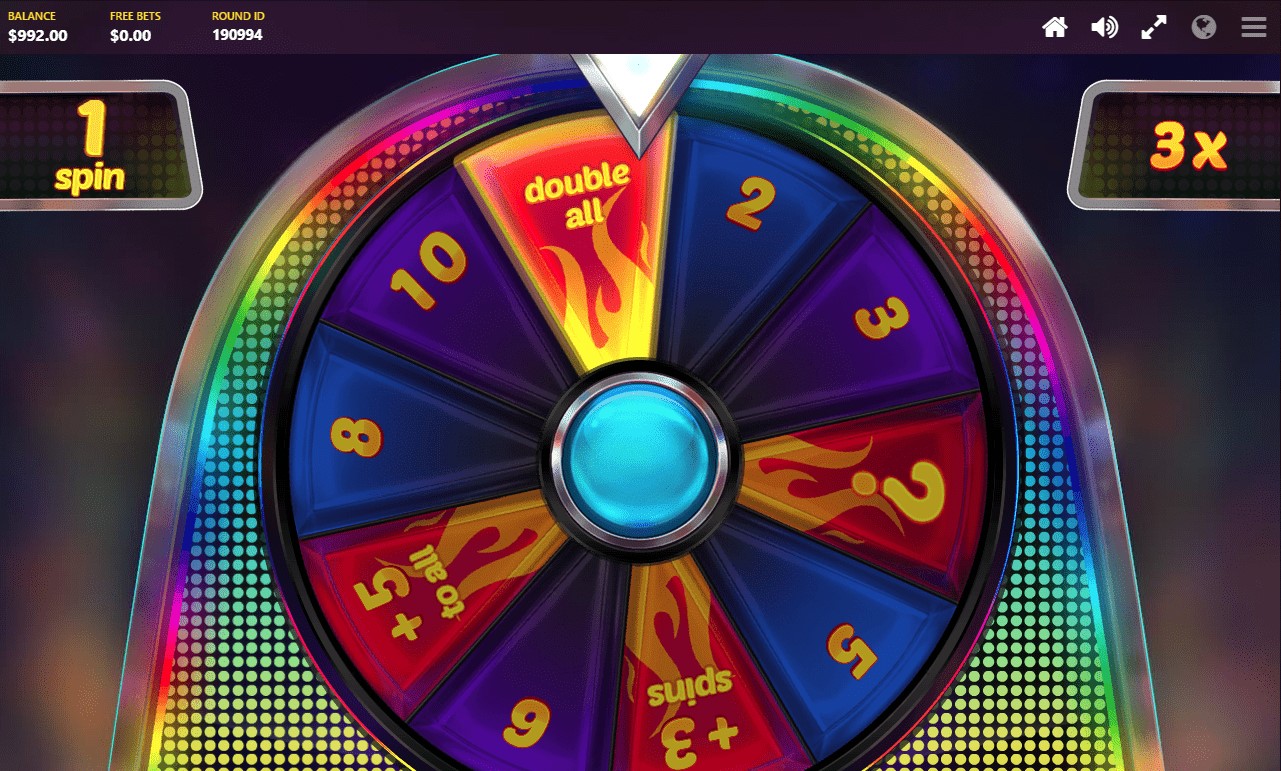 Mystery Symbol: These create a random number of identical symbols on the reels, usually resulting in some good wins. Spin 1 or more golden apples and they will each randomly reveal the number of clones to be created and which symbols they'll replace. Once all clones are in position, they'll cycle through symbols and select one to appear in all clone positions.
Gamble: A mainstay of all Red Tiger slots, the gamble mini game allows you to choose the multiplier prize and sets the odds accordingly. Move the green and red zones until you're happy with the bet on offer, and then spin the arrow and land it in the green zone to win.
Mystery Reel jackpot
Slot jackpots have come a long way since the early days of those land-based slots that Mystery Reels pays homage to. Nowadays you get all flavours of jackpots such as the Mega Moolah slot progressives as well as fixed jackpots and timed jackpots.
Mystery Reel slots are just some of the many Red Tiger games that can take part in our Daily Jackpots promo. Participating slots are linked to a regular progressive jackpot and a timed jackpot that must be won before the timer runs out.
Spin 3 jackpot symbols on our Red Tiger Mystery Reels progressive jackpot slot and you'll trigger a sequence like this one (and with any luck, a payout like this one too!).
Mystery Reels MegaWays™
Launched in April 2019, the MegaWays version of Mystery Reels builds on the fruity base of its predecessor with a couple of extra symbols, a Mystery Reels Free Spins bonus game, double the max win and about 117,629 more paylines. It also uses a cascading symbols format that results in sequences of wins.
Red Tiger licenced the MegaWays reel mechanic from Big Time Gaming and it has turbocharged our favourite neo-vintage fruit-based online slot to the max! But there's more to Mystery Reels MegaWays than a few hundred thousand extra winlines….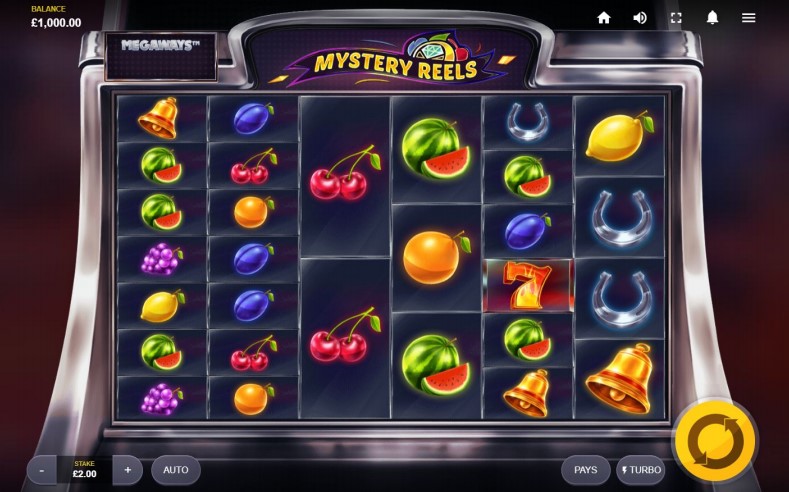 Slot design
No need to take up too much of your time here, as the design is pretty close to the original. Yes, the metal frame is a bit sleeker and more silver. And yes, the reels have that mad random reel configuration that produces up to 7 rows per reel. But largely it's the retro arcade fruity we know and love.
Mystery reels slot game uses the same fruit, bell and 7 symbols but we get a new horseshoe and star too. We also get the same golden apple for the Mystery Symbol, though in place of the Wheel Bonus symbol, we have a Free Spins symbol, though it's also wheel-based.
The only difference, visually at least, is the MegaWays counter in the top left corner, which shows how many paylines the configuration of reels on your current spin has produced. BIG TIME!
The important stuff
Mystery Reels MegaWays is a 6-reel video slot with between 2 and 7 rows per reel and up to 117,649 paylines.
Betting limits are 10p to £10 per spin, and whatever you bet is multiplied by the paytable coin amount to figure out what you've won. No dividing your stake by the number of lines here, that'd be barmy!
The maximum payout is a very memorable 10,346x. That's double the original game's max win.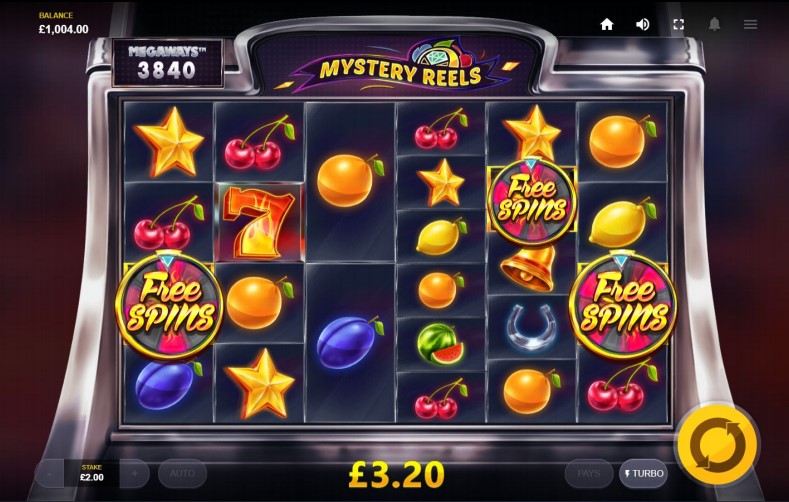 This Mystery Reels MegaWays slot RTP is an absolutely insane 98.06%. Chuck in some OJOplus money-back on top and we're probably paying YOU! (we're not, there's still a small house edge).
Want a Mystery Reels MegaWays demo version? Yep, got one of those! Log in and you'll see it.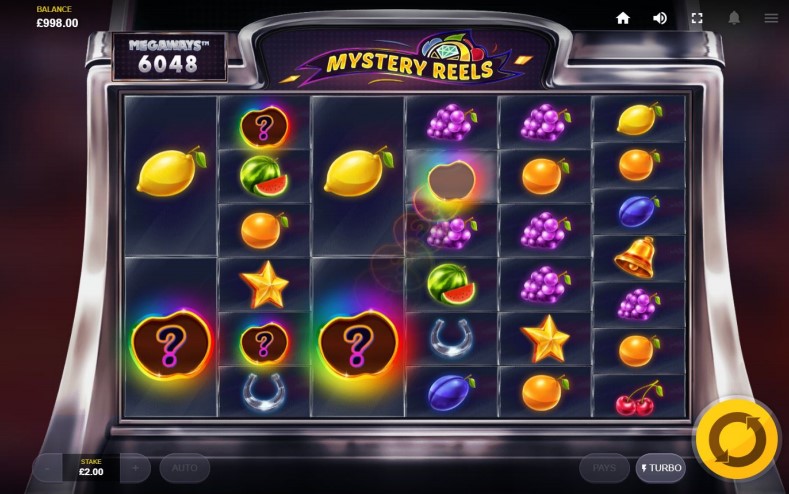 MegaWays: Each spin results in a different number of symbols on each reel, so you'll go from hundreds of paylines to tens of thousands in seconds. When you spin a win, those winning symbols will vanish and be replaced by the symbols from above, creating the possibility of new wins.
Mystery Symbol: Works in the exact same way as Mystery Reels, so no need to waste any virtual ink!
Free Spins: Land 3 Free Spins scatter symbols and you'll receive 8 Free Spins. Do it again during your Free Spins to trigger 5 more Free Spins. When you first trigger your Free Spins, you can either take the 8 or gamble for more. You can win up to 20 on the 1st gamble spin, 30 on the 2nd and 40 on the 3rd and final spin. Obviously you can lose some too! During your Free Spins, every winning combo triggers a multiplier which applies to the remainder of the Free Spins. More wins, more multipliers!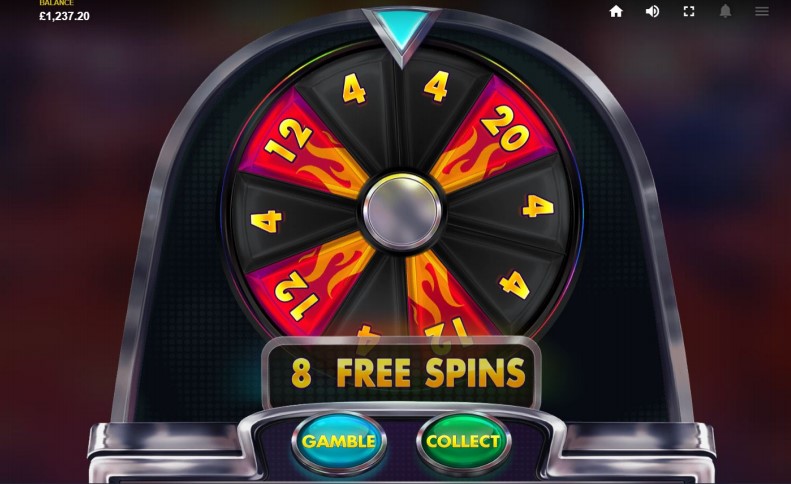 Gamble: The game uses the same Gamble feature as both Mystery Reels and pretty much all of Red Tiger's other slots.
Are Mystery Reels slots fair?
Good question. Red Tiger are licenced by the UK Gambling Commission and a few other top tier regulators, and they've got a good, unblemished history of creating safe, fair games. So that, along with OJO's own gaming licences and general obsession with fairness, should suffice!
Both OJO and Red Tiger are also fully committed, not just because it's the law and good sense, to responsible gaming. If you need any more info, tools to help you manage your gaming or have any questions, get in touch with the OJO Crew.
OJO says…
These 2 UK online slots may come from the same bloodline but boy do they play different! There's something classic and unassuming about the original Mystery Reels but the addition of MegaWays really elevates its cousin to something special. Play 'em both and see if you agree.
Like these? Then try….
Bonanza! The original MegaWays slot that started it all, Bonanza is in the same category as legends like Gonzo Quest or our Starburst game. Tons of paylines, a gem of a theme and some Free Spins up its sleeve. What's not to like?