Safer Gambling at PlayOJO
Safe Mate
Safe Mate is a handy new tool you can find under the Safer Gambling section in Your Account which allows you to track how much money you've spent, what you've won or lost, and how much time you've spent gambling over the last 6 months.
But it's more than just your stats. Think of Safe Mate as your Safer Gambling personal assistant who shows you if your playing habits are changing, compares you to other players like you, and gives you a quick health check score.
You can also compare what you think you've spent with what you actually spent, and Safe Mate sends you perfectly-timed alerts containing personalised tips for safer play.
Where to find Safe Mate
To access Safe Mate go to My Account and select Safe Mate from the menu.
Playing Behaviour
Check how long you've played for and what you've deposited, withdrawn and spent overall across a range of time periods. You can also see if you're playing more or less than other players with who have a similar profile to you.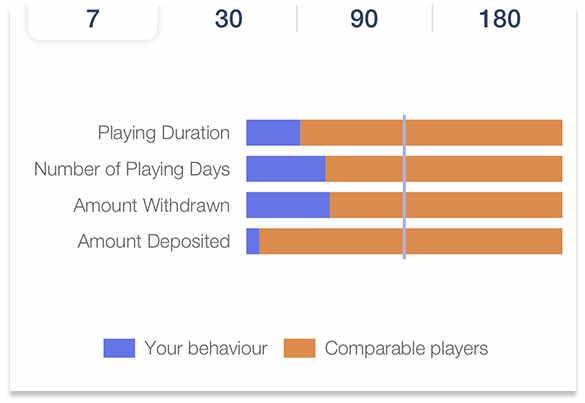 Game Types
See how much you've staked on different game types, for example slots, roulette or blackjack.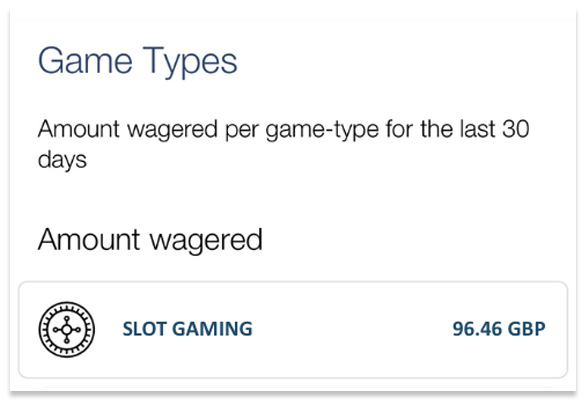 Self-Assessment
Having a true picture of your gambling behaviour is vital to gambling safely. With the self-assessment test within Safe Mate, you can guess how much money and time you've spent recently and compare it against the actual figures. If your guesses are far less than the reality, it's a good indication that you should use tools like deposit limits and time alerts, and even seek further support to manage your play.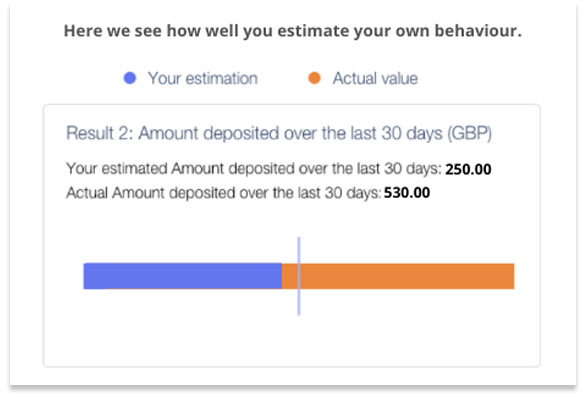 Risk Score
Get quick risk scores for your level of gambling activity. The scores are calculated daily using a range of financial factors including total wagers, deposits and withdrawals, as well as play management factors like the length of your play sessions and the times of day you play. Most players who play for real money will fall into the No Risk category. If you see any High-Risk scores and would like to know what they mean and how you can respond, please contact our Support team.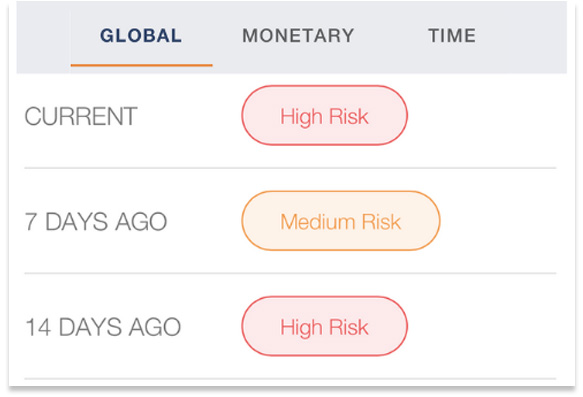 Trends
Graphs are a quick and easy way to see how your gambling activity has changed over the last 4 weeks. If you spot concerning trends and identify the cause, we can help you take immediate action to manage your gambling.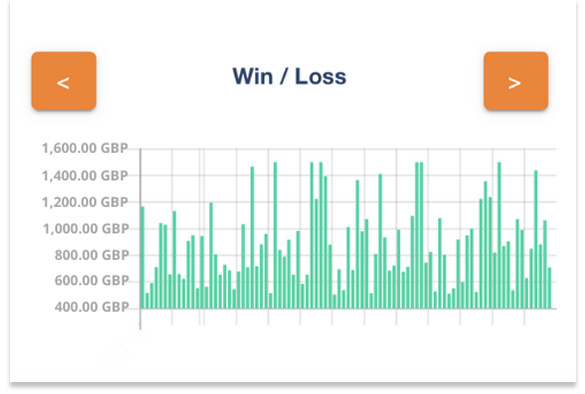 Messages/alerts
As it may not always be convenient to check your activity stats during or after a play session, instead, you can enable push notifications through supported browsers to keep you informed and highlight any activity we think you should be aware of, or any actions you might want to consider.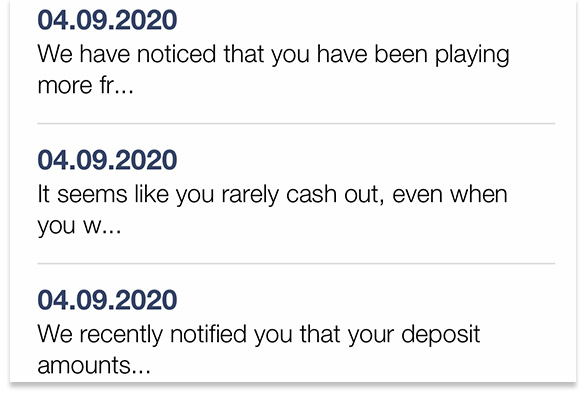 If you play with other casinos operated by SkillOnNet, the information shown within Safe Mate will be a combination of all play on those accounts. If the Safe Mate data does not match the information displayed in your 'My Account' section, please treat the information in 'My account' as the latest data.